Cooperation in International Waters in Africa: Annual Report FY2018
Foreword
As the CIWA program enters its eighth year, we are looking toward the future. With a strong track record and growing demand, CIWA will extend its work for a further five years beyond the original 2021 timeline. Together with our clients, we are continuously learning, improving, and discovering new ways to deliver sustainable, inclusive, and climate-resilient growth.
As part of looking to the future, CIWA is expanding its engagement in fragile and conflict-affected environments. By 2030 60% of the extreme poor are likely to be living in fragile and conflict-affected situations, and at least half of the world's fragile nations are in Africa. Fragility and water scarcity are tightly linked, and both transcend national borders. Water crises strain the ability of individuals and societies to maintain their livelihoods and can lead to social and political instability. Conversely, existing fragility makes it harder to address water challenges.
CIWA can help address some of the roots of fragility by helping societies manage their scarce, increasingly variable, and shared water resources together. CIWA has been engaged in the Niger Basin and Lake Chad areas for some years. In the Horn of Africa, a region often characterized by pervasive water insecurity, a new project with the Intergovernmental Authority on Development will address a current lack of information on groundwater in the region.
Over the last year CIWA support has helped clients share information and deepen collaboration. In the Lake Chad region, multiple stakeholders are working together to develop a state of the art ground- and surface-water model to aid in development decision making. In Western Africa, ECOWAS finished the development of the Fouta Djallon Water Atlas, bringing information on the water tower of West Africa to member governments and other stakeholders.
CIWA also seeks to strengthen institutions. The Groundwater Management Institute in the Southern African Development Community (SADC), established in 2008, has begun collecting groundwater data from all 15 SADC member states, benchmarking the data, and implementing national and regional training activities. The Institute has also been granted subsidiary status within SADC, an institutional milestone which will afford it greater independence and increased capacity for financial sustainability.
As we look to the future, it is also important to remember the lessons of the past. CIWA is built on the premise that transboundary water cooperation is vital to Africa's future, but is also a long, difficult, and circuitous process. CIWA was designed to be an 'all-weather' partner – to be there when our clients suffer setbacks, and to commit beyond the cyclical pattern of much project–based support. We are deeply grateful to our donors for their commitment to this approach.
Sincerely,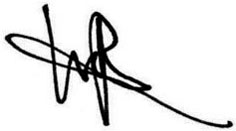 William Rex
Program Manager, CIWA, World Bank
Acknowledgements:
CIWA wishes to thank the following people for their contributions to this Annual Report:
Tesfaye Bekalu, Laura Bonzanigo, Aleix Serrat Capdevila, Thierry Davy, Pierrick Fraval, Floyd Goodman, Anders Jagerskog, Marie-Laure Lajaunie, Shelley Mcmillan, Cecil Nundwe, Christine Ochieng, William Rex, Habab Taifour, Andrew Tanabe, Seydou Traore, Jacqueline Tront, Berina Uwimbabazi, Alexandra Wilson, and Marcus Wishart.