The Cooperation in International Waters in Africa launches its 10-year anniversary social media campaign
Posted in : Blog on 1 February 2022
"Welcome to CIWA's 10-year anniversary!"
So begins the kick-off video to "A Decade of Building Trust and Improving Water Security in Sub-Saharan Africa," a social media campaign that the Cooperation in International Waters in Africa (CIWA) Program launched today.
The three-week campaign aims to take social media audiences on a multimedia journey filled with inspiring video testimonies, postcards, and other content that showcase the breadth and depth of the CIWA Program Click To Tweet, a multi-donor trust fund that supports riparian countries (countries that share rivers, lakes, and other water bodies) in Sub-Saharan Africa and their path toward more sustainable and cooperative management of transboundary water resources.
CIWA's 10-year anniversary and the progress we have made represent a significant milestone Click To Tweet. In addition to the CIWA 10-Year Anniversary Report we published in December, we are making this anniversary more meaningful and memorable by launching our social media campaign.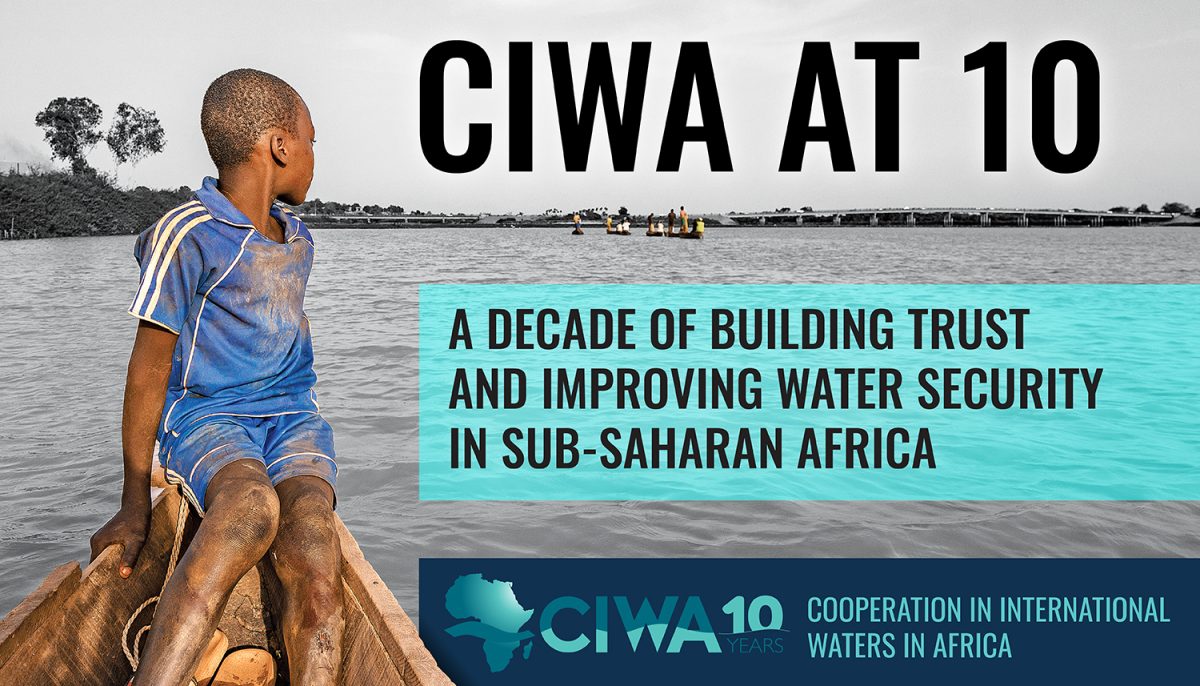 Through this campaign, we are bringing the CIWA Program to life by spotlighting the human side of our work: our donors, leaders, project team members, subject matter experts, and on-the-ground partners. They share how the CIWA Program has made a positive and lasting impact on their organizations, programs, and initiatives.
In the video vignettes, the diverse line-up of individuals draw in social media audiences in a way that's engaging, informative, and fun to watch.
We also hope that audiences will come away with a deeper understanding of CIWA's work in transboundary water cooperation and water resources management as we will also feature a retrospective of our past blogs, podcasts, and videos.
The Cooperation in International Waters in Africa launches its 10-year anniversary social media campaign
Click To Tweet
To experience the campaign, join us and follow us on Twitter at https://twitter.com/ciwaprogram / @CIWAProgram. Please share your impressions and thoughts with Quote Tweets and Retweets using the hashtag #CIWAat10.