East Africa
Sustained Engagement Projects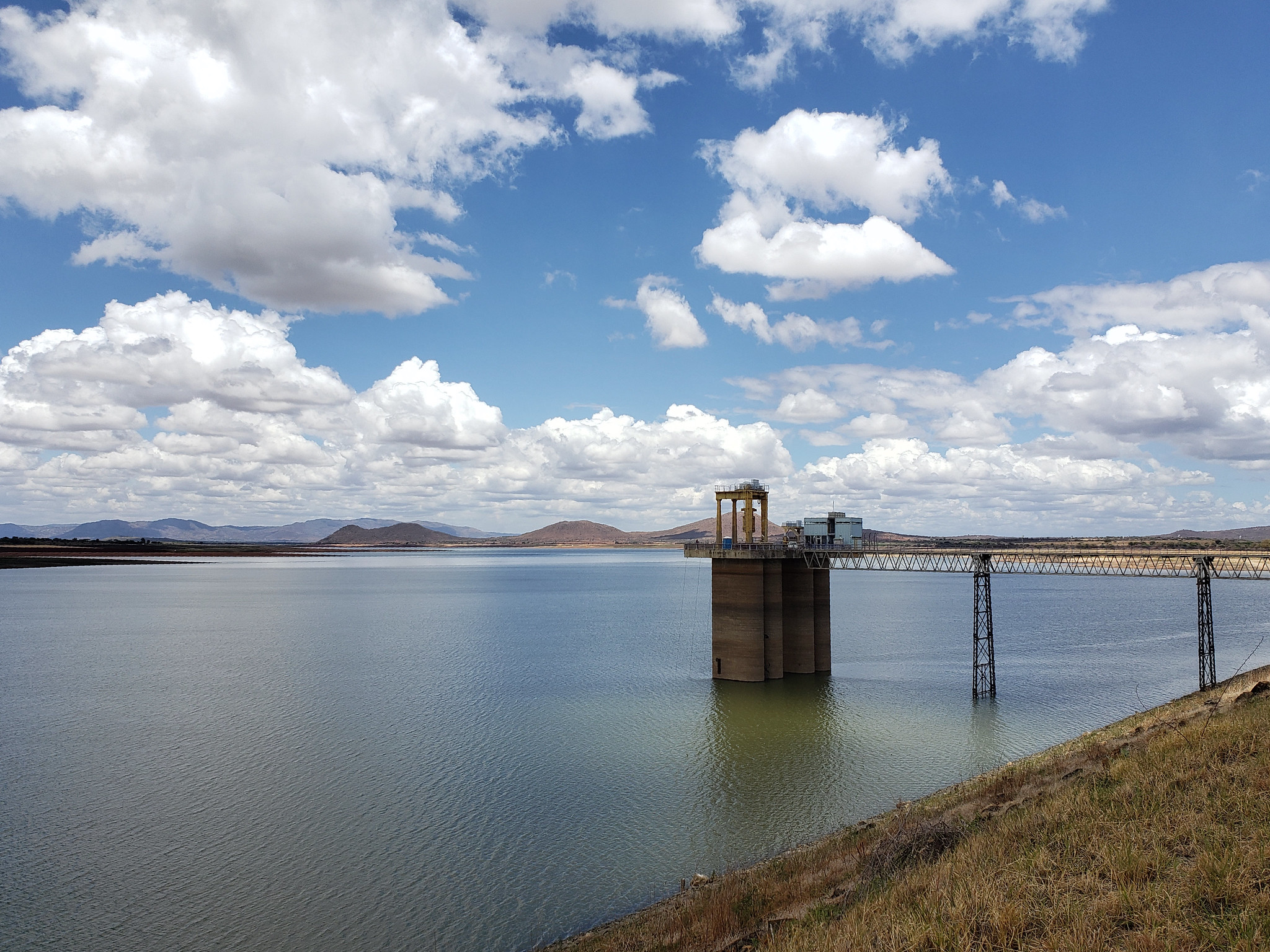 NILE BASIN
Nile Cooperation for Results (NCORE)
Context
Year started: 2012
Key Partner/s: Nile Basin Initiative (NBI)
The waters of the Nile River are a vital economic lifeline in East Africa, with over 200 million people living in the basin of the world's longest river. CIWA's long-term engagement in the Nile Basin is made up of multiple initiatives to support cooperative engagements between countries and create space for dialogue and stakeholder engagement. CIWA support to 11 Nile riparian states is helping to not only spur development, but also reduce tensions and prevent conflict, demonstrating the powerful nature of transboundary cooperation.
Objective and Elements
Through the NCORE project, CIWA's support helped establish the Nile Basin Initiative (NBI) as a regional institution that provides advisory, analytical, and technical services to its member countries for the purpose of advancing cooperative water resources management and development. The project supported three branches of the NBI – NBI Secretariat, Nile Equatorial Lakes Subsidiary Action Program (NELSAP), and Eastern Nile Technical Regional Office (ENTRO) – in strengthening the platform for basin-wide cooperation and enhancing capacity for cooperative management and development. The focus of CIWA work with ENTRO was on establishing a dam safety program, strengthening flood monitoring and early warning systems, and building the knowledge base for cooperative water resources management (WRM). Work with NELSAP focused on identifying and advancing cooperative investments for WRM.
Through the project, it has become the norm for participating Nile countries to jointly evaluate and approve projects identified by the NBI. Notably, the member states approved the preselection of 26 priority investments valued at US$2.73 billion with over 4 million direct beneficiaries (40% located in FCV states – Burundi, the Democratic Republic of the Congo, Sudan and South Sudan), generate over 400 MW of power and improve irrigation across 250,000 ha.
Nile Cooperation for Climate Resilience (NCCR)
Context
Year started: 2021
Key Partner/s: Lake Victoria Basin Commission (LVBC), Nile Basin Initiative (NBI), Nile Basin Discourse (NBD)
Building on the NCORE, this project is expanding CIWA's solid, long-term technical engagement with Nile Basin institutions, thus, representing an important continuation of World Bank engagement that can contribute to addressing the still-fragile situation.
Objective and Elements
The project aims to scale up actions and engagements to leverage the success of regional organizations by mobilizing countries around cooperative action and supporting countries that have expressed interest in the need for further. The project focuses on five areas – (i) platform for cooperation, (ii) flood and drought risk mitigation, (iii) dam safety capacity building, (iv) innovative information services for climate-resilient investment planning, and (v) water quality investment planning and prioritization – and will use regional processes to continue to sustain dialogue and trust-building, strengthen member states' capacity, and promote stakeholder engagement.
Engaging Civil Society for Social and Climate Resilience
Context
Year started: 2014
Key Partner/s: Nile Basin Discourse (NBD)
Connecting national governments and regional actors with local communities is crucial to ensuring inclusion and equity in cooperative water resources management and development. The Nile Basin's vast geography and diversity in cultures, languages, and interests require that outreach and support to civil society be thoughtfully designed.
Objective and Elements
CIWA's project with the Nile Basin Discourse (NBD) – a network of civil society organizations from across the Nile Basin – aims to facilitate increased civil society engagement in Nile Basin development planning and dialogue.
Increased participation of local stakeholders in development planning as a result of NBD's involvement leads to win-win solutions benefiting communities across borders. NBD has mobilized partnerships with governments and civil society organizations to ensure that social concerns shape transboundary water investments.
NBD has contributed to program and policy discussions at different international platforms. This included the Horn of Africa Climate Security Working Group coordinated by Friedrich-Ebert-Stiftung in cooperation with the Pan African Climate Justice Alliance and the Stockholm Forum on Peace and Development organized by the Stockholm International Peace Research Institute.
Back to top
Strategic Engagements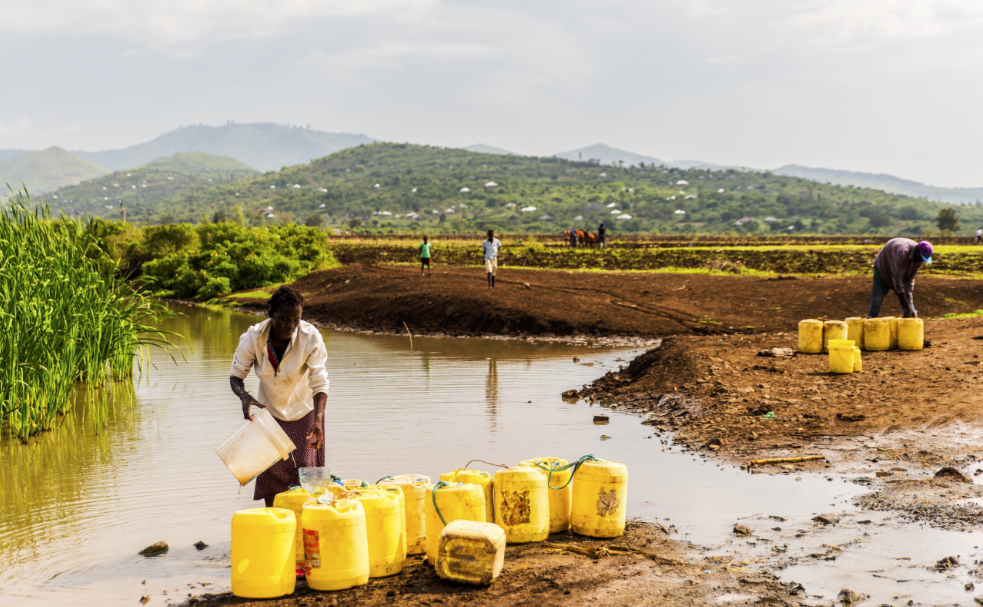 GREAT LAKES WATER QUALITY
Context
Year started: 2020
Key Partner/s: Nile Basin Initiative (NBI), Lake Victoria Basin Commission (LVBC)
In East Africa, 11 countries, eight of which are landlocked, heavily rely on the regional Great Lakes for food security, resilient livelihoods, human capital, and stability. Thus, water quality and lake management are critical for supporting the socio-economic activities of the region. This region is strategically important due to its high population density brought about by high soil fertility, wet climate, and Lake Victoria, where fisheries are a haven for those lacking other resources.
Objective and Elements
The Great Lakes Water Quality analytics project aims to advance the water-quality knowledge base that will underpin investments to improve stability, human capital, and climate resilience in the Great Lakes region.
The study will prioritize practical outputs to determine how the Bank can best support initiatives in various areas related to water quality and will support knowledge and capacity building of regional institutions. It will inform the Bank's future engagements by identifying potential investments in sustainable land and water management and Lake-wide inclusive sanitation and wastewater management and provide technical assistance to the Nile Cooperation for Climate Resilience (NCCR).
Based on analyses in the first phase, priority engagement areas have been proposed for further technical assistance and investment.
The project is engaged in wetland conservation, reducing human and industrial waste and toxin flow into the Lakes and promoting sustainable agriculture by moving towards organic farming to improve the biodiversity in fields, flora and fauna.
Back to top