Climate Resilience
From droughts to floods to increasingly variable rainfall patterns, climate change continued its relentless march across Sub-Saharan Africa, wreaking havoc on access to water and livelihoods. With a rapidly growing population in the Sahel, for example, water availability is expected to decrease in the region by up to 70 percent by 2100.
Climate change poses a major threat to poverty reduction and other long-term development goals.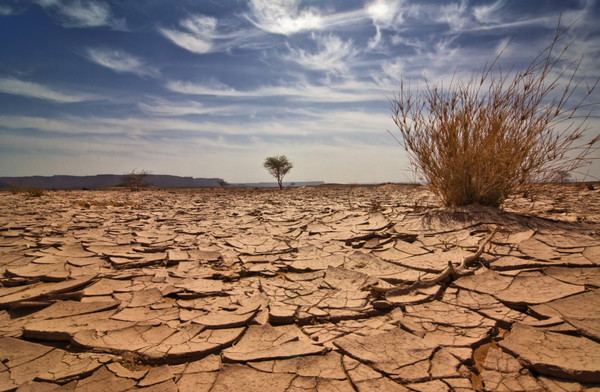 PURPOSE
To support the alignment of development and climate objectives, the World Bank has launched the Country Climate and Development Report (CCDR), a key diagnostic tool to help governments, private sector investors, citizens, and development partners prioritize the most impactful actions to reduce GHGs and boost resilience and adaptation while delivering on broader development objectives.
In FY23, CIWA contributed to the creation of a CCDR for the Sahel region, which estimated that climate shocks could force as many as 13.5 million more Sahelians into poverty by 2050 if urgent climate adaptation measures are not taken.
APPROACH
NCCR, working with the Nile Basin Initiative (NBI), Nile Basin Discourse (NBD), and Lake Victoria Basin Commission (LVBC), is improving flood and drought resilience in the region. It is building and enhancing the robustness of early-warning systems for droughts and riverine and flash floods, developing gender-sensitive early-warning dissemination strategies and awareness programs, creating a flood management investment roadmap, and conducting capacity building for national governments.
The Southern Africa Drought Resilience Initiative (SADRI), which closed at the end of this FY, advanced an integrated multi-sector and multi-level approach to regional drought resilience in 16 Member States of the Southern African Development Community (SADC).
SADRI worked with countries, cities, and SADC to adopt a unified approach to drought risk assessment under three sectoral pillars—cities, energy systems, and livelihoods and food security—along with a crosscutting "umbrella" pillar.
EXPECTED RESULTS
CIWA continues to emphasize the importance of the hidden resource of groundwater to help countries and river basins cope with diminishing surface water and to boost water security, reduce poverty, and mitigate climate shocks. Projects such as the Sahel Groundwater Initiative and Untapping Resilience are generating knowledge and helping improve the management and use of groundwater.
DISCOVER OUR PUBLICATIONS
Watch, read and listen more on CIWA's work to support the alignment of development and climate objectives.