ON THE ROAD TO RECOVERY: HOW SUDAN IS SAVING ITS WATER SECTOR
Posted in : Blog on 1 October 2021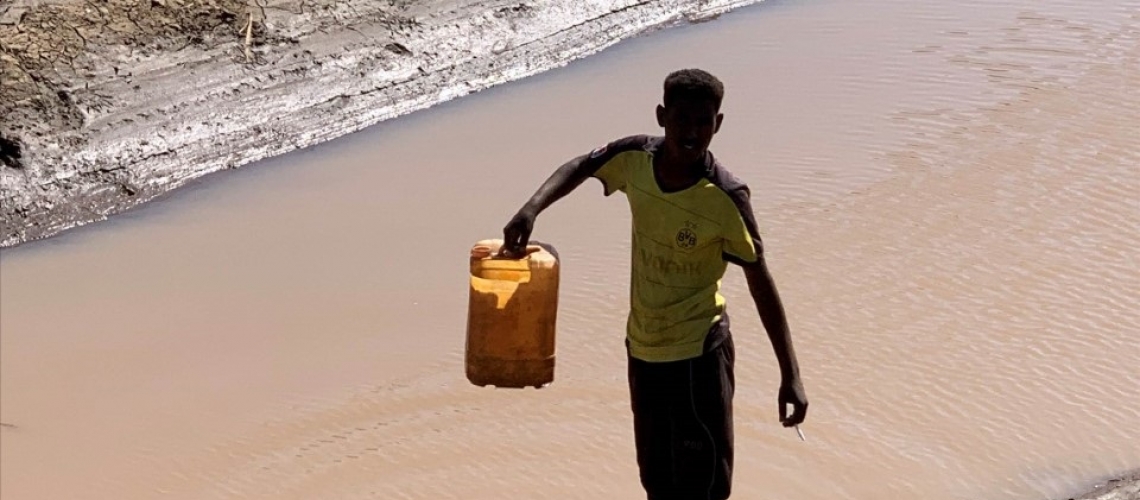 Sudan faces a difficult yet familiar predicament: How do you use scarce resources and improve human livelihoods at the same time?
In 2020, as the world battled the COVID-19 pandemic, devastating floods hit Sudan. The Nile reached its highest point in 100 years, affecting hundreds of thousands of people and destroying thousands of homes.
Such floods, and the water-borne diseases they bring with them, are occurring with increasing frequency in Sudan. On average, floods affect about 200,000 people every year: 99,000 in 2017, 222,300 in 2018, 426,300 in 2019, and 875,000 in 2020. At the same time, the country is facing more droughts, placing greater pressure on an agricultural system that faces the strains of underinvestment and limited water storage infrastructure.
Managing water resources in the agricultural sector is particularly critical – agriculture accounts for 30 percent of the country's GDP and employs over 70 percent of the workforce. But the sector is in a fragile state.
About 70 percent of farmers rely on rainfed farming and collectively practice it over 14 million hectares. Drought, lack of investment, and increasing population density have left many in this community living in poverty. While poverty levels are comparatively low in the Nile Basin's irrigation schemes, which cover nearly 2 million hectares of land, the schemes themselves have deteriorated due to inefficiencies, aging infrastructure, low crop yields, and poor management. Climate change has exacerbated the country's agricultural challenges, with increasing floods and droughts due to variable rainfall.
In the water supply and sanitation (WSS) sector, service delivery is fraught with problems. The sheer size of the country poses an enormous challenge, as do the investments and logistics required to provide safe and affordable services. Sudan's overall water facility system functionality sits at about 73 percent, according to the "Sudan Water, Sanitation and Hygiene Sector 2019–30 Sustainable Development Goal Six (SDG6) Plan," which was prepared in 2019 by Sudan's Ministry of Irrigation and Water Resources and the Ministry of Health with support from UNICEF.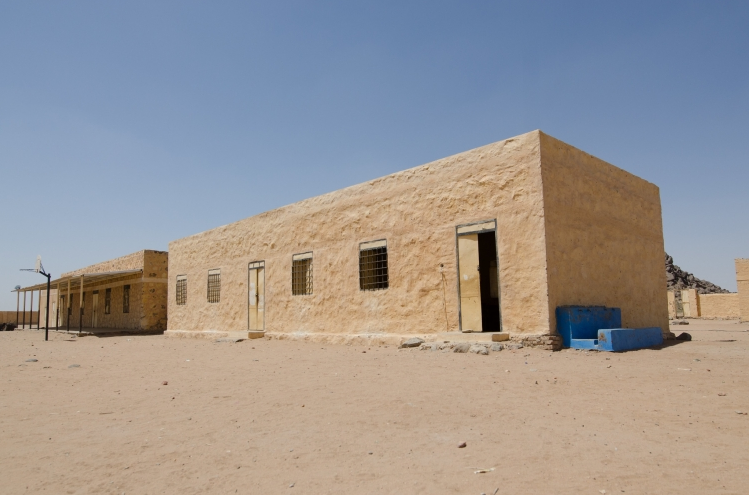 Improvements in supply and sanitation have been slow, particularly in rural areas. Over 40 percent of households in Sudan do not have access to basic water services, 67 percent of the population do not have access to basic sanitation, and 75 percent do not have access to basic hygiene. This poses a severe threat to the health and livelihoods of the country's people.
As the effects of climate change continue to intensify, Sudan is at a critical juncture in its development. The country is working to build resilience in the water sector as part of its efforts to renew the social contract and bolster the economy.
In 2019, the World Bank, with the support of the Global Water Security and Sanitation Partnership (GWSP), initiated a sector review, which offered data-driven solutions to improve water resources management. Click To Tweet Recognizing the need for this comprehensive analysis has helped put Sudan's water sector on a more sustainable path.
An important step in the country's recovery was clearing its arrears with the International Development Association (IDA) in March 2021, leading to a renewal of its working relationship with the World Bank Group after a nearly three-decade hiatus.
The World Bank's sector assessment provided concrete solutions for how Sudan can address its water challenges and become more resilient to extreme weather events, including:
• Attract better investments to help Sudan fund more WSS and irrigation projects.
• Improve the capacity, structure, and effectiveness of the Ministry of Irrigation and Water Resources.
• Conduct more thorough analyses and diagnoses of major basins and irrigation schemes.
• Strengthen the capacity development of scheme staff.
• Initiate public sector expenditure to identify areas for improvement.
Based on this assessment, and recognizing the urgent need to rebuild its water sector, Sudan is working with the IDA to prepare three projects, focused on improving integrated water resources management, including WSS services; revitalizing irrigated agriculture; and increasing resilience through a regional project in the Horn of Africa. Importantly, the projects will also focus on building capacity for project implementation in the Ministry of Irrigation and Water Resources.
The IDA project focusing on integrated water resources management will support Sudan's work to build resilience to the effects of climate change, specifically floods and droughts Click To Tweet, with additional funding from the Cooperation in International Waters in Africa Program (CIWA). The project aims to improve water resource management by strengthening institutional capacity and the country's ability to safely and sustainably manage water storage facilities needed for human consumption, small-scale irrigation, and livestock. It will also focus on flood resilience specifically, putting in place foundational policies and systems for flood risk management and safety protocols for water harvesting structures.
The project focused on irrigated agriculture will improve irrigation, agricultural support, and drainage services in selected areas in Sudan by setting up pathways for building robust irrigated agriculture institutions, revitalizing irrigated agriculture, and strengthening agricultural services.
Groundwater acts as a natural buffer against climate variability, providing security in countries that lack centralized water supply services. The regional Horn of Africa project aims to build resilience and water security in the region by improving the governance of groundwater. The project will strengthen the region's knowledge of the groundwater resources available to allow for improved cooperative management across country borders. Sudan, with its strained agricultural sector and WSS challenges, will benefit greatly from access to a well-managed, easily accessible water resource.
The IDA projects will also support improved coordination between agencies and organizations, share knowledge, and regularly engage with the people of Sudan through citizen feedback surveys.
Click To Tweet
Involving the country's people in building water resilience is an important step in restoring the social contract and building trust between citizens and the government. This is central to the success of the GWSP's work. The GWSP is working with partners around the world to provide timely support and ensure that analytics and knowledge reach key stakeholders in a way that works for them, shapes discussions, and influences policies and practices.