Young women take charge of managing Africa's water resources
Posted in : Blog on 9 August 2020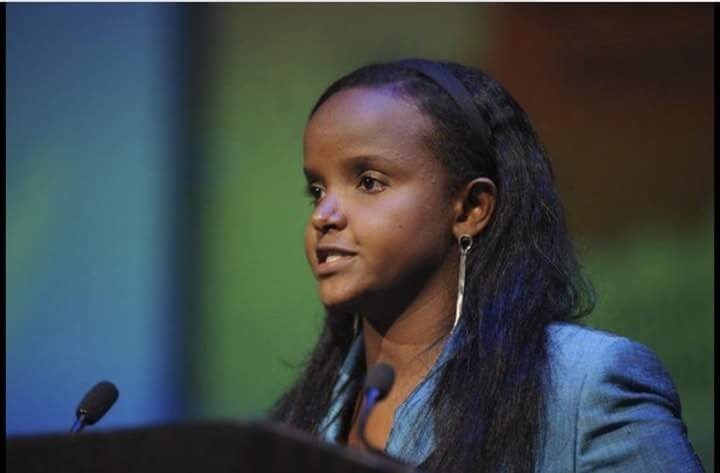 On International Youth Day 2020, Cooperation in International Waters in Africa (CIWA) celebrates the contribution of young women in the African water sector by helping improve water resources management.
Amna Omer wondered why despite having abundant water resources in her country-Sudan, its population suffered due to water stress. While growing up, she decided to solve water challenges by specializing in the water sector. Today, as the Program Coordinator of Eastern Nile Technical Regional Office (ENTRO), Amna believes that this Internship program is providing a unique opportunity and exposure to young people. Through Cooperation in International Waters in Africa (CIWA) and partners' support, young talent is encouraged to enter the water sector and design innovative approaches, and foster regional partnerships to solve transboundary water management.
Tell us about yourself
I'm 28 years old and from Sudan. I hold a Bachelor's degree in Civil Engineering from Khartoum University and a Master's Degree in Integrated Water Resources Management from Cologne University of Applied Sciences, Germany.
Share your journey with ENTRO
Water became my passion at an early age. Every time I saw the Nile, I wondered why my people don't have enough water, even though abundant water resources surround us.
This question prompted me to look at the root cause of the problem, and I decided to specialize in water resources management. During my final year of Engineering, I, along with two peers, won the best performance award by the Sudan Engineering Society for our graduation project.
This award allowed us to present our project at the first Eastern Nile Planning Model Workshop held in Sudan in 2012. I got to know about ENTRO and its Internship Program during this workshop. Finding it pertinent and aligned to my professional aspiration, I applied and joined the Second batch of interns in the Nile Cooperation for Results Project (NCORE) program.
During this internship, I received training from experienced professionals that helped me bring focus to my career. I collaborated with fellow Egyptian, Ethiopian and South Sudanese interns to develop agricultural models for the Eastern Nile sub-basin.
After completing my Internship at ENTRO, I went to study in Germany, and upon finishing my course, I decided to return and work with the Water Research Center, Khartoum University. During this time, I learnt that ENTRO was hiring a Coordinator. I decided to apply and got selected for the same.
Share the genesis of the ENTRO internship program
In 2011, the internship program started when ENTRO worked with the World Bank to modify the implementation arrangement of the Eastern Nile Planning Model (ENPM) project. This helped ENTRO engage with the countries by forging partnerships with scientific communities (Eastern Nile universities) despite challenges posed due to political differences among the member countries.
The Internship program initiated under the ENPM project built in-house capacity and brought diverse expertise and outreach opportunities to ENTRO and academia.
The benefits of the program encouraged the Eastern Nile countries to support its continuation under NCORE and expand some activities to a basin-wide context. As a result, the program today includes Young Professionals practising their trade in the private sector, other government ministries, civil society, etc. Thus, going beyond academia.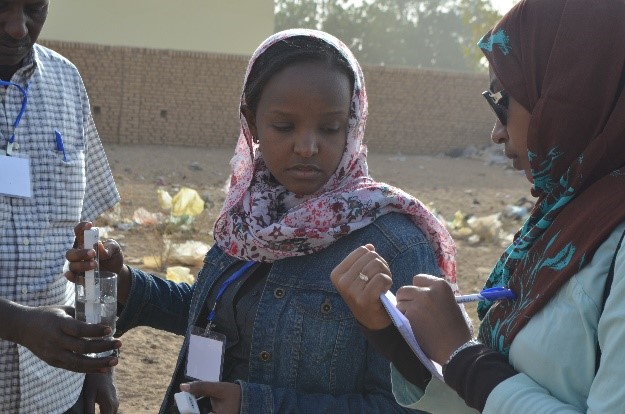 Could you tell us the objective of the program? How many interns have enrolled so far?
Initially, the main objective of the program was to support the Eastern Nile cooperation by creating a knowledge community of young professionals for creating a shared understanding of the resource base – its potentials, risks and future.
The program now aims to support a new generation of potential water professionals and leaders acquire new skills, develop regional collaborations, and contribute multi-sectoral perspectives to enhance ENTRO's knowledge and analytical services. To date, nearly 180 interns have participated across 17 batches.
What are the different categories of the internship program?
The interns have delivered various knowledge products that support ENTRO projects in 50+ areas by developing analytic tools, toolkits, models, data, analysis and reports. Currently, ENTRO internship program has three categories:
Category one mainly engages young people from the Eastern Nile basin countries to work together in select challenge areas to address water and related management issues at the basin level. Interns are expected to work towards developing new analytical tools or knowledge products that support ENTRO projects.
Category two invites young professional with experience to fill specific gaps in ENTRO and are assigned to particular tasks. While contributing to the development and enhancement of ENTRO's knowledge and analytical tools, these young professionals also benefit by building their capacity, acquiring basin perspectives, new skills and exposure to transboundary water resources management and related development issues of the Eastern Nile basin.
Category three is the periodic engagement of Young Professionals for the Eastern Nile Flood Management and Forecasting activities. Initiated by ENTRO, this forms part of fostering regional cooperation and has been running for the last eight flood seasons. The initiative has created a credible system linking multiple stakeholders to address flooding and reducing the risk of its devastation collaboratively. ENTRO engages young professionals with previous experience in performing flood forecasting and early warning tasks.
Why do you think such an internship program is needed to strengthen cooperation?
While internship programs are not new, this approach is unique in the Eastern Nile region as it allows young people from different countries along the Nile basin to share their perspectives and expertise and learn from experienced professionals.
The Internship program has been catalytic in dispelling some of the misconceptions about the Eastern Nile water resources, which contribute to the existing tensions between the Eastern Nile countries.
The internship has played a vital role in sustaining Eastern Nile engagement and partnership, especially among water professionals and offsetting or moderating adverse impacts emanating from hydropolitics. It has helped ENTRO to create a conducive environment where professionals, academicians and practitioners collaborate in solving the shared problems of the basin and build cooperative partnerships.
This initiative has helped in bridging gaps, developed innovative knowledge tools, improved public-domain knowledge, and fostered lifelong friendships and professional partnerships.
Most importantly, it is preparing the next generation of water professionals, and decision-makers develop a basin perspective, an essential requirement for strengthening the basin's resilience to climate change.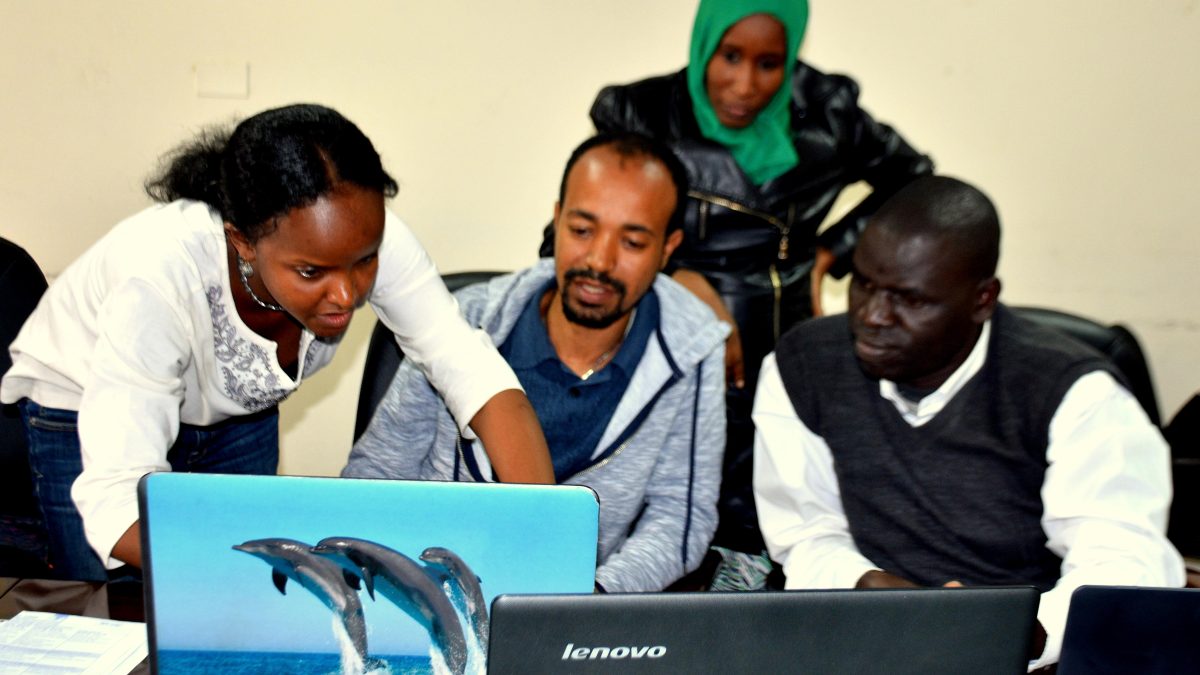 To you, what is the value-add of targeting young people to participate in this program?
In comparison to other sub-basins, the Eastern Nile has some old and evolving challenges that require novel approaches for its resolution. Reaching out to the next generation of professionals is critical to the transition from inter-generational conflicts to a new era of cooperation.
The youth have the potential to explore new, innovative and novel solutions and becoming future experts that will make science-based decision making possible in the Eastern Nile.
How does the Program support gender inclusion?
As a professional working in the water sector, I see a low female presence in the sector, and this is mainly due to the lack of opportunities. This internship program has a strong gender approach, where women are highly encouraged to apply.
As a young woman participant seven years ago, this opportunity changed me and helped me in charting my career path better. Today, I know what I want to do and where I want to be in the future. I am working in the Nile Basin Initiative with experts and politicians to change the perception that women cannot hold leadership positions in the water sector.
Since the last three years, I have supervised more than 50 young leaders who have worked in more than 20 different areas in the water sector. I have done my best to ensure that these interns overcome cultural, regional, gender, social and political barriers and work together as Nile Citizens to internalize the basin perspective.
Outside of ENTRO, I volunteer and have established my initiative – the Sudan Youth Parliament for Water that has 1500+ members. I'm one of the co-founders of the Young Water Solutions, an international organization supporting young people to develop and implement water projects.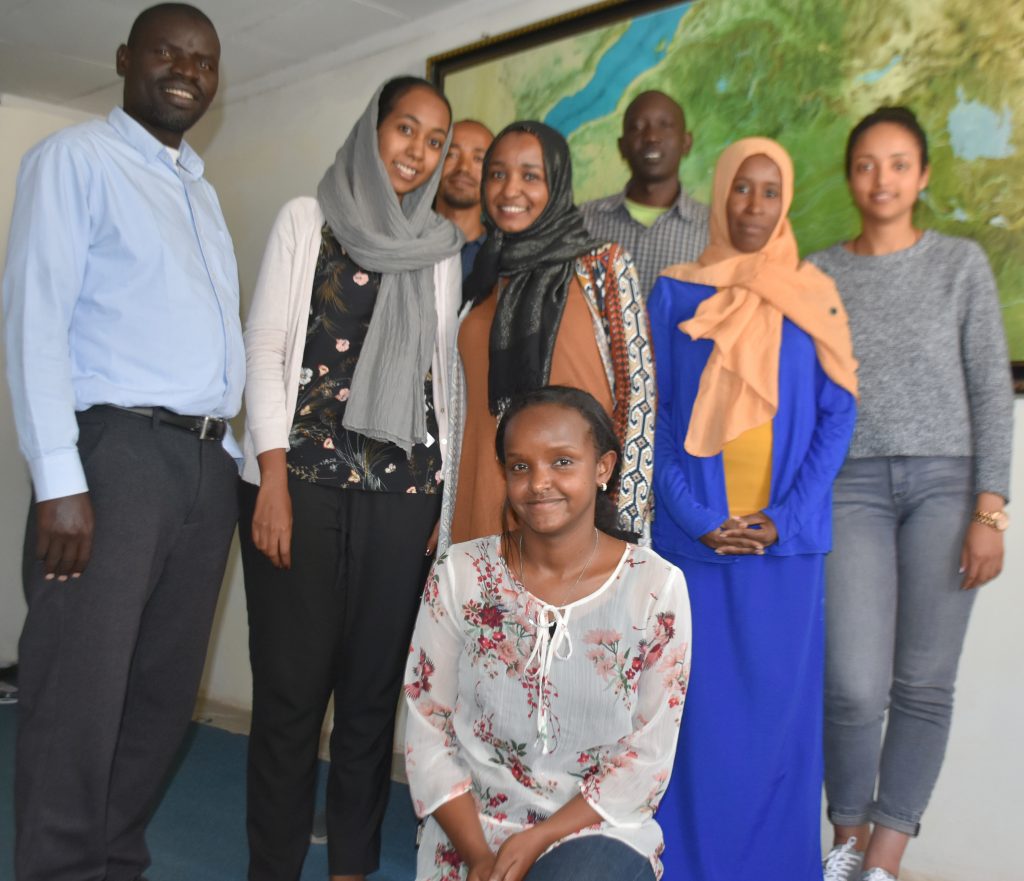 What's the future of the program?
I think it is essential for the Cooperation in International Waters in Africa (CIWA) to continue supporting this program to attract young change-makers in the water sector. This will ensure that the brightest and most committed people who value data and science help resolve critical challenges in the basin.
While ENTRO focuses on the technical aspects in the water sector, there is a need to address persistent problems affecting the Nile cooperation through joint feasibility studies, investment projects, and focus on new areas such as water governance, water policy, water diplomacy. A new category in the internship program is required to include these approaches. ENTRO has decided to scale it up by involving interns in joint studies with different institutes to inspire forward-looking policy making.
The Internship program has been successful in creating a network of young water resources professionals who can change the course of the future. This network needs to be expanded for developing ecosystems supportive of young people in the water sector to sustain dialogue and nurture inter-riparian interaction.