AMÉLIORER L'ACCÈS À DES RESSOURCES D'EAU À USAGE MULTIPLE EST ESSENTIEL AU DÉVELOPPEMENT DE LA RÉSILIENCE (EN ANGLAIS)
Posté le : 29 avril 2021 (Blog)
Somalia is rebuilding itself after suffering more than two decades of insecurity and humanitarian crises. Already resource scarce and under increasing pressure, water resources must be shared with rural farming communities and also meet the demands of growing urban centers.
Climate change exacerbates these conditions as Somalia is highly vulnerable to natural disasters. From 2000 to 2017, the country suffered 17 natural disasters. Between 2006 and 2018, Somalia experienced five major flood events, affecting hundreds of thousands of people. In 2019, the country faced abnormally low rainfall, causing widespread crop failure and rapid decline in livestock productivity, affecting 2.2 million lives. These devastating disasters are steadily worsening the country's conditions.
The Cooperation in International Waters in Africa (CIWA) supports the Somalia government in resolving the country's water resources issues through technical assistance for developing a National Water Resources Strategy, Water Resources Development Road Map, and Water Resources Modelling.
Complementing CIWA's efforts in the country, the World Bank financed Biyoole (or water fetcher) project, started in 2020, is funded by the International Development Association (IDA). The project improves access to multiple-use water resources that will significantly improve human health and well-being. The project will benefit more than 250,000 beneficiaries.
Improving access to multi-use water for enhancing economic outcomes
The Biyoole project is part of the World Bank's long-term approach to deepen and diversify water infrastructure and livelihoods support. The project develops water and agricultural services for agro-pastoralist communities in Somalia's dryland areas. By 2023, the project endeavors to scale up water delivery in the arid northern regions and expand operations in the south.
The project also aims to increase the land area through sustainable landscape management practices, reach targeted beneficiaries with agricultural services, and promote productivity-enhancing innovations among target rural communities. This integrated strategy emphasizes strengthening the adaptive capacity of Somalia's rural communities.
In Somalia, like many other nations in Africa, women and children are responsible for collecting water. Thus, access to improved water supply and sanitation facilities will reduce poverty and improve gender equality. This access will also reduce time and effort spent on collecting water and improve personal security, health, and economic productivity. The project emphasizes including women's voices in the decision-making process—from system design to the management and sustainability of investments.
Enabling climate-resilient actions
With repeated cycles of flooding and droughts and swarms of desert locusts threatening food security, Somalia is in the grip of multiple climate crises. The project is presently focusing on strengthening resilience in the northern and central parts of Somalia that are affected adversely and more frequently by these extreme climate events. The project aims to incrementally and sequentially scale up the project to improve rural resilience across Somalia.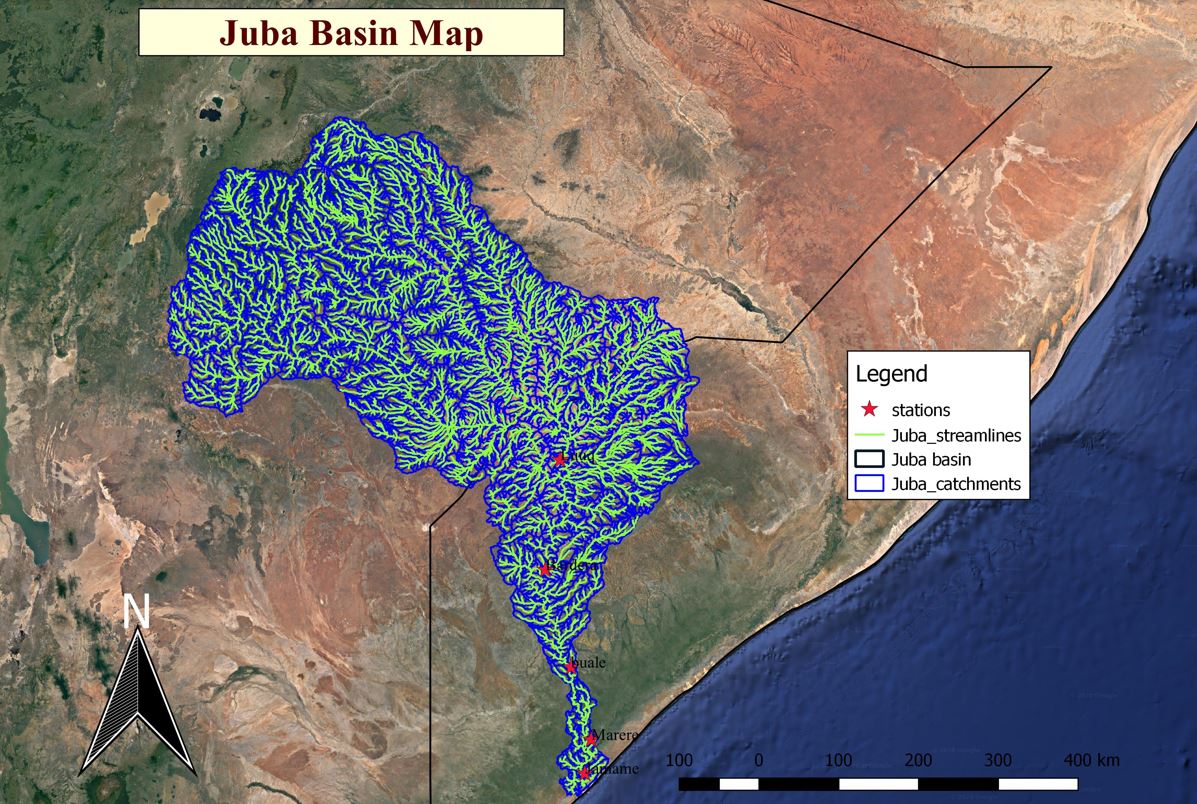 It delivers water harvesting and storage infrastructure and facilitates community action to restore the quality of the land. By leveraging sand dam and other water-harvesting technologies, the project enhances Somalia's drylands' adaptive capacity and the livelihoods that depend on them. It helps target communities better understand how their land management and water resources decisions affect their well-being and how they can become climate resilient.
The project is helping improve the quality of land and water resources by investing in needed technologies, developing capacities and services necessary to improve crop production, pasture management and fodder production, animal health, and productivity.
Building capacity for evidence-based decision making on transboundary water resources
CIWA supports the project by enhancing capacity and site identification for water resource-based development in Somalia to manage transboundary water resources, especially as Somalia is a downstream country.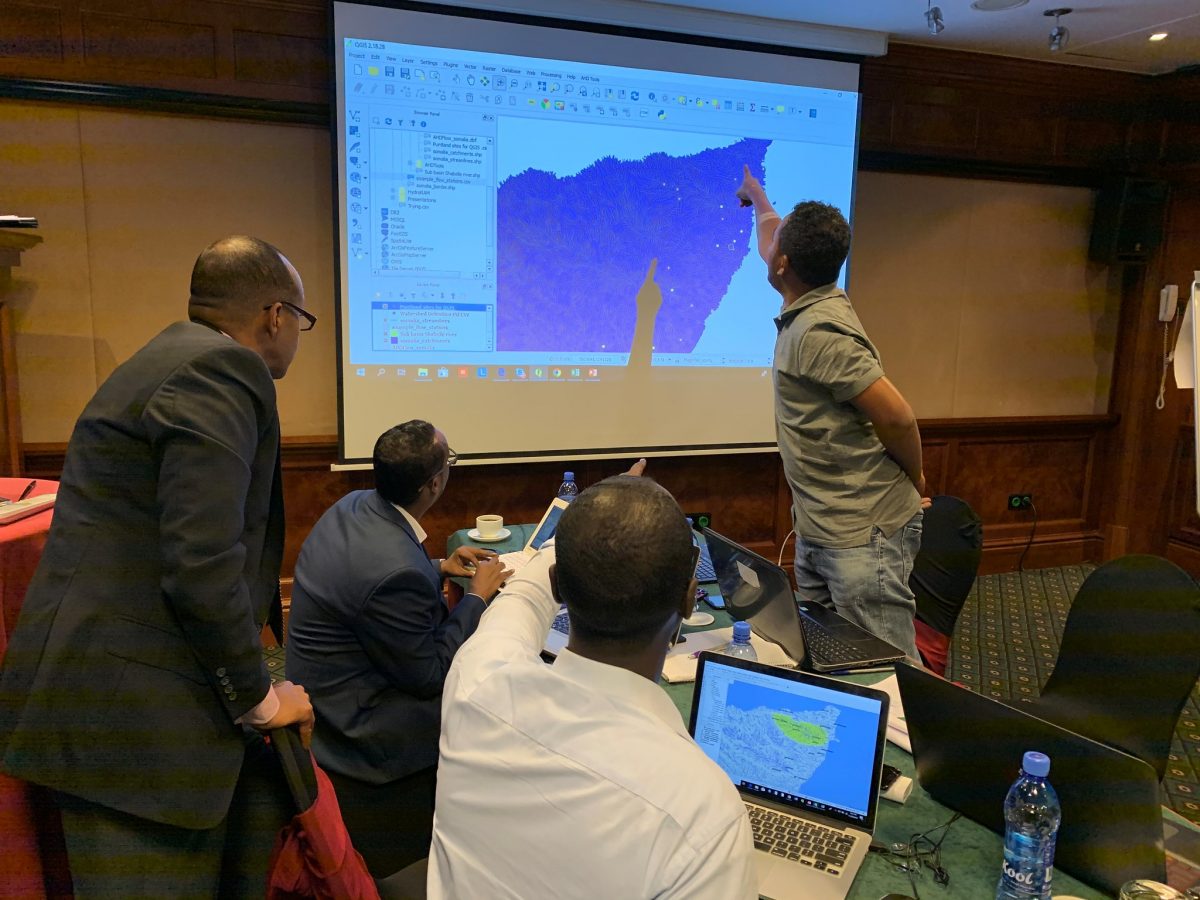 The project created a cohesive training program for the Ministry of Water officials to help them better understand and manage transboundary water management dynamics. The training program has so far enabled the Ministry of Water staff in Puntland, Galmudug, and the south-western states learn more about the remote identification of possible sites and water catchment areas useful for the Biyoole project sites.
Recognizing the importance of water resources modeling for sustainable management, CIWA trained 12 Somalis who are currently applying their training and sharing their experience on how to identify small scale irrigation sites. Through these training series, CIWA is providing capacity building to government staff, water management agencies, and other stakeholders about key fundamental water resource management practices.
CIWA is also helping Somalia shape its dialogue on transboundary water resources with neighboring countries. The country understands that establishing constructive, meaningful dialogues require time, preparation, knowledge, local trust, and buy-in. While CIWA helps to cultivate this solid foundation for Somalia's continuous dialogues, CIWA is also strengthening the government capacities to better manage its water resources and improve the country's overall socioeconomic conditions.