CIWA Quarterly Bulletin

We are thrilled to welcome you to the first quarterly edition of the Cooperation in International Waters in Africa Program (CIWA) Bulletin. You will learn about inspiring efforts that are underway on transboundary water cooperation in Africa. You will also find the latest news about CIWA's role assisting riparian governments in strengthening climate resilience through cooperative water resources development and management, and about opportunities to join CIWA's efforts.
We invite you to learn more about our program activities in our English and/or French website and to interact with us through Twitter for more information and exciting stories across Africa.
Warm regards, Erwin De Nys and Ai-Ju Huang.
IN FOCUS: CIWA GENDER CAMPAIGN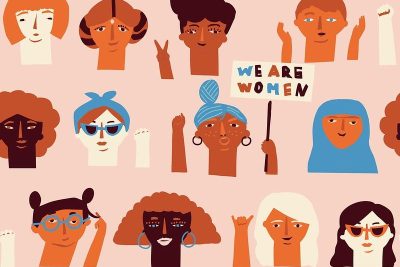 As we mark the International Women's Day on March 8, 2021, we focus on Gender and Social Inclusion. Learn more about our #WaterSheroes campaign by clicking here. You can also follow us on Twitter for exciting and inspiring stories on Gender and Social Inclusion. These stories will run from March 1 – 31, 2021.
What's making a splash
What's new in transboundary waters cooperation
AFRIQUE CENTRALE ET DE L'OUEST
Enhancing Niger Basin's Ecosystem through Modeling and Improved Decision Making
Managing water resources and sharing the benefits is vital for development of the Niger Basin region. CIWA is working with the Niger Basin Authority (NBA) and supporting governments to improve water resources development and sustainable management of the Basin, including finding ways to reverse its ecosystem degradation.
Comprehensive Understanding of Water Resources Helps to Preserve Lake Chad
Lake Chad is the fourth largest lake in Africa. Read our blog on how we are promoting an evidence-based approach to help arrive at decisions around shared water resources in this basin. These decisions alleviate poverty, build climate resilience, and mitigate fragility, conflict, and violence while protecting and preserving the precious resources.

AFRIQUE DE L'EST
Nile Day 2021: Rethinking Regional Investments in the Nile Basin
NBI in collaboration with the government of Uganda commemorated the Nile Day 2021 on February, 22. The Nile Day provides an opportunity for Basin citizens and friends of the Nile to come together to celebrate the benefits of Nile cooperation and to exchange experiences, views and ideas on topical issues related to the cooperative management and development of the common Nile Basin water.
Nile Day 2021: NBI and NBD Sign a 5 Year Partnership (MOU)
A 5 year Memorandum of Understanding (MoU) has been signed between NBI and NBD. The MOU was signed during the Nile Day 2021 celebrations. It is effective from 2021 – 2025 and reaffirms the collective responsibility and common goal of both parties to work towards improving the livelihoods of the people of the River Nile Basin.
Afrique australe
Save the date for these upcoming events
Ready to 'WOW'? Register for the Water Online Week!
Mark your calendars for March 22-26 et de register for the Water Online Week organized by the Water GP, GWSP and 2030 WRG. Themed, 'Water, Climate, Action,' this forum will showcase best practices that advance the agenda in water for health, water for economic delivery and jobs, and water for climate transitions – in energy, cities, transport and food systems.
Want to know how we are "Still Breaking Silos?
World Water Week 2021, to be held on August 23-27, will be exceptional! CIWA is leading a session titled, "Still Breaking Silos – Climate Action and Water Across Sectors and Boundaries." Keep a look out for details on this Session that will highlight why embracing multiple water values across sectors and boundaries is vital for responding to shared risks.
CIWA's social media engagement
Approximately 60% of #Somalia is arid or semi-arid with uneven & irregular availability of water resources. To address this, #CIWAprogram provides support to the Government of Somalia on water resources development options for Juba & Shebelle basins. pic.twitter.com/beWDLr9AYl

— Erwin De Nys (@ErwinDeNys1) February 10, 2021
ABOUT CIWA
CIWA, a multi-donor trust fund, continues to support riparian governments in West, East, Central, and Southern Africa and their path toward more sustainable, data-driven, community-focused, and collaborative management of transboundary waters.
Learn more about our program activities on our English et de French Websites. And do follow us on Twitter @CIWAProgram
To follow CIWA on Twitter, visit @erwindenys1
To subscribe to the CIWA Podcast, copy and paste the URL from the address bar into the podcast app of your choice https://feeds.buzzsprout.com/1734582.rss
Photo Credits: Shutterstock and Unsplash Images, World Bank/ Flickr