In the Sahel, capitalizing on groundwater expertise is essential
Posted in : Blog on 20 October 2020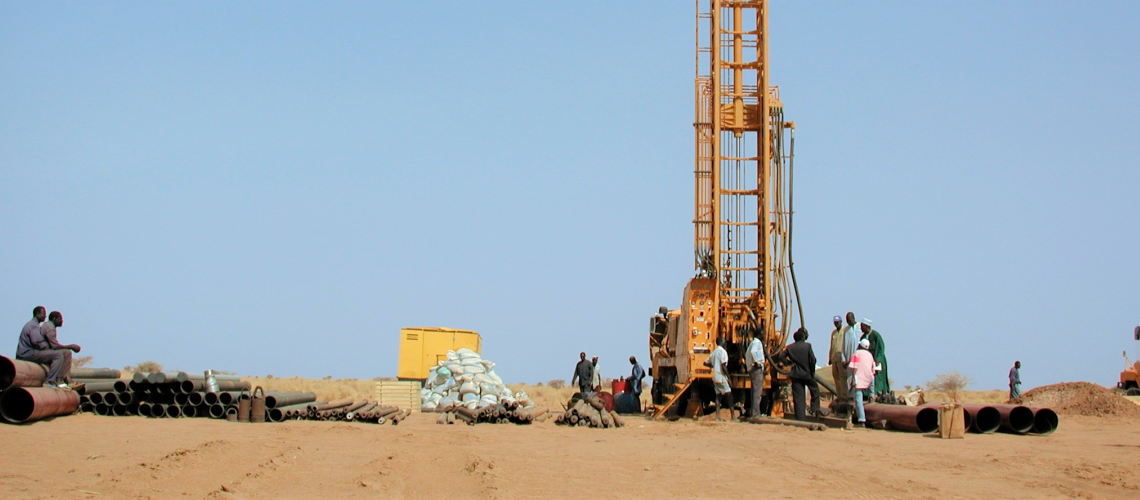 Utilizing groundwater is undeniably essential for increasing shared prosperity in the Sahel – especially since surface water is so scarce. But support from science is needed for an effective and sustainable development of this invisible resource.
It is thanks to Aristotle (384-322 B.C.) that we owe the first known works on the water cycle. And since the Greek philosopher, the exploration of water found underground is down to learned experts who incessantly share their findings, deliberating them publicly. Professor Gilbert Castany, has even stated that modern groundwater designs are the result of seven millenniums of observations and collective knowledge development. This progression has of course steeply accelerated since the Scotsman James Hutton and his Theory of the Earth, which founded modern geology in 1788. However, a constant line is apparent throughout this evolution: researchers and scholars, dabblers or academics, have all largely diffused their research for it to be debated. Today through national geological departments and universities, specialists continue to progress in their expertise, sharing their findings which are still commented, criticized and reused.
"Science is the organization of controversy."

Etienne Klein French philosopher and physician
Since the beginning of modern geology, however, the groundwater resource in the Sahel hasn't been studied intensively and continuously. And in the last 50 years its results are little debated. In Chad for example, Jean-Louis Schneider (Le Tchad depuis 25000 ans, Masson editions) tells us that the fundamentals of groundwater resources exploration were conducted between 1943 and 1970, when the first hydrogeological map was published. And even though large efforts are currently underway to update this map, ongoing works unfortunately only stem from recent references that are not issued often enough from either a thesis defended in front of a jury of specialists or a publication in a scientific peer-reviewed journal.
Contributions from national hydrogeologists to these works are even rarer. Explorations in place since the 1970s largely consist of engineering with the short-term goal of constructing infrastructure. For the most part, it is international expertise that is called on. And because the academic community is rarely involved in such explorations, new local hydrogeologists are thus not given the opportunity to learn and capitalize on local hydrogeological knowledge.
Progress remains to be seen in water resource management, especially since this management is carried out by stakeholders who are not hydrogeologists. Studies carried out in Canada regarding knowledge management on groundwater resources have brought to light the difficulties that land-use planners face in claiming ownership of hydrogeological information – which is made more complex by the fact that groundwater is invisible. This means that even once the hydrogeological information is available and validated by the academics, the pertinence of its usage will always depend on the quality of its appropriation by non-specialists.
This is made all the more difficult because hydrogeological data is scarce and uncertain, and specialists are far and few between to popularize it.
Thus, if we want groundwater use to be a major leveraging force in an inclusive socio-economic transformation, a paradigm shift is called for in our way of addressing this resource and its governance. In the Sahel, as in other numerous countries which have not profited from applied research in this field, there are multiple areas for improvement. To start with, reinforcing exploration of the underground and its groundwater is essential. Then, together with academics, the results of this exploration are ensured to be once more commented, critiqued, shared and reused. We must also ensure the emergence of more regional hydrogeologists, who in turn will be able to popularize this knowledge for successful groundwater management. In order to initiate this transformation, the World Bank in cooperation with CIWA (Cooperation in International Waters in Africa) is launching an assessment of the capitalization of the hydrogeological knowledge in the Sahel entitled The Sahel Groundwater Initiative. We can be confident that with this program, the foundation of a successful transformation will be laid.
To find out more about the World Bank and its water projects, visit: www.worldbank.org/water.