Water knows no borders: Transboundary cooperation is key to water security and avoiding conflict
Posted in : Blog on 10 July 2023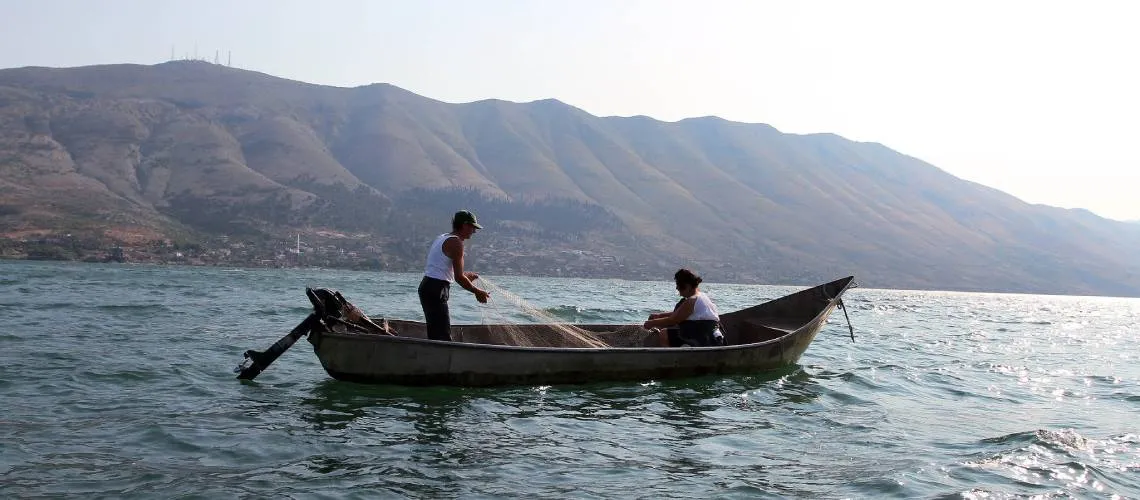 As pressure mounts on the world's freshwater resources, closer international cooperation is needed to manage the world's shared rivers, aquifers, and lakes. For decades, the World Bank Group has supported programs to foster cooperation over water as part of ensuring water security for all in support of sustainable development and job creation. Today, climate change and growing demand for scarce water resources are making proactive management of these transboundary waters both more complex and more urgent.
In the context of enormous global challenges, the World Bank is taking determined steps to become more nimble and innovative – including in how it helps countries manage their mutual reliance on shared waters. This week, we are hosting an international workshop in Washington, D.C., to listen, learn, and rethink with how to help our client countries cooperate over their transboundary waters.
Over half of the global population lives in transboundary river and lake basins, which, alongside aquifers, account for about 60 percent of freshwater flows. However, more than half of the world's 310 international river basins, and all but five transboundary aquifers, lack intergovernmental cooperative agreements. And it's not just about international borders: freshwater resources are not only shared just between countries but also within countries, creating an additional layer of complexity for water governance.
This needs to be addressed if we are to mitigate the growing risks to water security—including climate change, population growth, and the unsustainable use of water.
Stressed water supplies exacerbate food insecurity, biodiversity loss and challenges human development. On our current trajectory, 700 million people will be at risk of being displaced by drought by 2030. And by 2050, the population living in water-stressed transboundary basins could double. Droughts can affect health, wealth, and educational attainment over generations, with pronounced effects on women and girls.
Challenges like these lead some to suggest that transboundary waters will become a growing source of conflict in this century. Certainly, many of the world's current conflict hotspots are also water-stressed and rely at least in part on transboundary waters. However, history tells us that shared water can also be an important source of cooperation. Major international rivers——have spurred significant collaboration among the countries sharing their waters, although these relationships require continued nurturing. More effective management of transboundary waters, in turn, supports sustainable development across a range of sectors.
The common thread in many of the most successful examples of transboundary water cooperation is that shared investments lead to shared benefits. In the Senegal basin, for example, shared hydropower projects generate shared electricity and income. In the Danube, shared management of the river has led to sustainable transportation and improved water quality along the river and in the Black Sea.
For the world to embrace cooperation and prevent conflict around transboundary waters, we need to work out how to invest more—and more creatively—in shared waters.
For more than six decades, the World Bank Group has partnered with governments, technical agencies, donors, and civil society organizations to design, finance, and implement programs supporting transboundary water cooperation and development. Alongside the provision of technical expertise, the World Bank has mobilized more than $25 billion in investments for such initiatives over the past 20 years alone.
The World Bank's engagements on transboundary waters over the years have shown the importance of working with partners in a mutually reinforcing manner to promote cooperation. And we are learning from past experience: for example, recent efforts prioritize the interplay between climate mitigation and adaptation, gender and social inclusion, conflict prevention, and biodiversity conservation in order to amplify the impact of our engagements.
This week, we're asking ourselves how we can do more and do it better. What can the international community do to better understand the issues, identify potential solutions, and promote better collaboration in transboundary waters?
We believe that greater coordination is possible, and imperative, to ensure water security for all—and we stand ready to help make this happen. Establishment of a global facility for transboundary water cooperation under the Global Water Security and Sanitation Partnership (GWSP) is a step in that direction.