CIWA Quarterly Bulletin

Welcome to CIWA's Quarterly BULLETIN!
We are pleased to share the eighth quarterly edition of the Cooperation in International Waters in Africa Program (CIWA) Bulletin.
The UN Water Conference in New York City just ended and the CIWA Team was honored to be part of events on managing river basins; reinforcing the fact that cooperative transboundary water management is key to economic development and growth to achieve key public goods, climate resilience, biodiversity and conflict prevention.
We would like to extend our thanks to our partners, donors, and colleagues that help advance the work supported by the CIWA program!
Happy Reading!
Anders Jägerskog and Ai-Ju Huang
CIWA Program Managers
UN 2023 WATER CONFERENCE: THE WORLD BANK AND CIWA WITH A SHARED VISION FOR WATER RESOURCES MANAGEMENT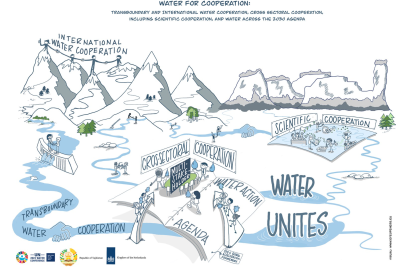 What's making a splash
What's new in transboundary waters cooperation
CIWA RELEASES ITS SOCIAL INCLUSION TOOL KIT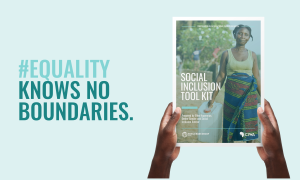 CIWA has developed a tool kit specifically targeted to social development and related experts working to provide technical expertise on the development and implementation of CIWA programming at the institutional and project level. Working together with CIWA teams, it provides significant detail to assist experts to understand the critical steps they can take to facilitate the integration of social inclusion considerations throughout the project cycle. Discover this tool kit on the CIWA website.
CIWA's social media engagement
ABOUT CIWA
CIWA, a multi-donor partnership, continues to support riparian governments in West, East, Central, and Southern Africa and their path toward more sustainable, data-driven, community-focused, and collaborative management of transboundary waters.
Learn more about our program activities on our English and French Websites. And do follow us on Twitter @CIWAProgram.
A special thank you to our editorial team, partners, reviewers and authors. Photo Credits: Shutterstock and Unsplash Images, World Bank/ Flickr