THE COOPERATION IN INTERNATIONAL WATERS IN AFRICA PROGRAM RELEASES ITS TENTH ANNUAL REPORT
Posted in : Latest on 1 December 2021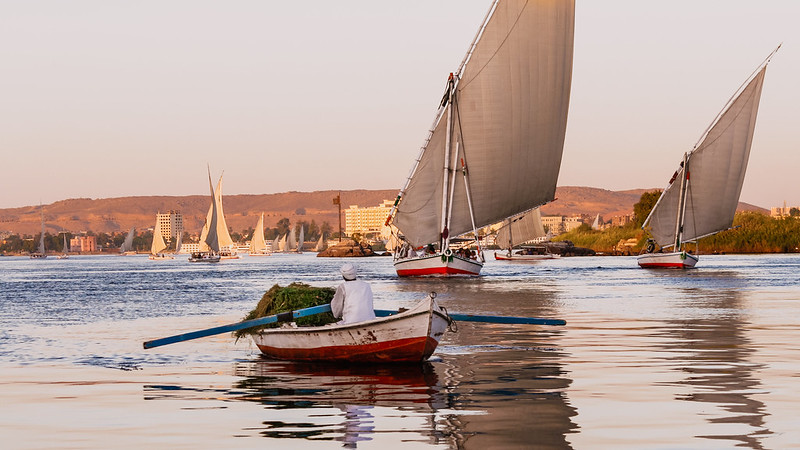 If the coronavirus pandemic has taught the world anything, the lesson is about the cost of unequal resources on our health and lives but also about how interconnected and yes, resilient, we are as a global community.
The Cooperation in International Waters in Africa (CIWA) Program has been strengthening connections and cooperation among Sub-Saharan African countries for 10 years and improving water resources to save lives, sustain livelihoods, and grow economies, as our just-released 2021 Annual Report shows.
The last fiscal year, ending June 30, 2021, that is covered in the report, has been an extremely challenging one for the 38 countries in which CIWA works. They have faced increasing fragility, conflict, and violence (FCV); swarms of desert locusts; more frequent and destructive floods and droughts; migration and internal displacement from scarce water resources or flooding; economic losses stemming from COVID-19; growing inequality, and conflict within and between countries.
Renewing CIWA's commitment to increasing resilience and cooperation
In response, CIWA renewed its commitment to working with its partners – from water ministries to river basin organizations to networks of community groups – to increase resilience, improve the development and management of transboundary waters Click To Tweet, and foster cooperation among countries over shared waters.
Resilience means helping people, communities, and countries prepare for, and adapt to, the impacts of climate change and other shocks and stressors. Click To Tweet
CIWA did this in the Nile River Basin and Great Lakes region in part by launching a new Nile cooperation project on climate resilience and helping countries build resilience into multi-sector investments in the Great Lakes. CIWA's work in Somalia enhanced that country's capacity to articulate water resources development options for its river basins and structure a solid transboundary agenda. Click To Tweet​​
Its initiative in Lake Chad helped countries develop an analytical and institutional foundation for water security and its work in the Sahel helped enhance groundwater knowledge and management capacity in the western part of that troubled region.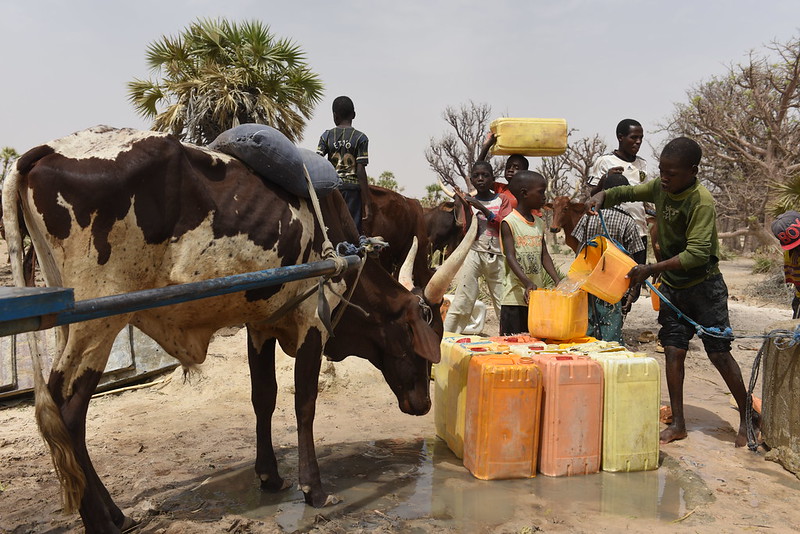 In Southern Africa, CIWA created a groundwater information platform for countries and launched the Southern Africa Drought Resilience Initiative to address cross-border drought risks Click To Tweet and promote cooperative management of shared natural resources.
Focusing on groundwater aquifers to enhance sustainability
CIWA placed greater emphasis this year on the so-called 'invisible waters' – groundwater aquifers – because of their long-term sustainability and potential to enhance livelihoods. CIWA focused on developing groundwater knowledge, cooperation, and management in the Horn of Africa, Southern Africa, and West Africa, with a special focus on the Sahel.
CIWA also scaled up support for activities and investments to protect its partner countries from further biodiversity loss, which is essential to mitigating the impacts of climate change and protecting the ecosystems on which millions of people depend for their livelihoods, whether it is farming, fishing, or working in the tourism industry.
Last year, CIWA continued supporting regional integration efforts and addressed fragility and conflict by strengthening national and regional institutions and infrastructure and by helping countries participate in transboundary dialogue Click To Tweet and learn to cooperate to minimize conflicts.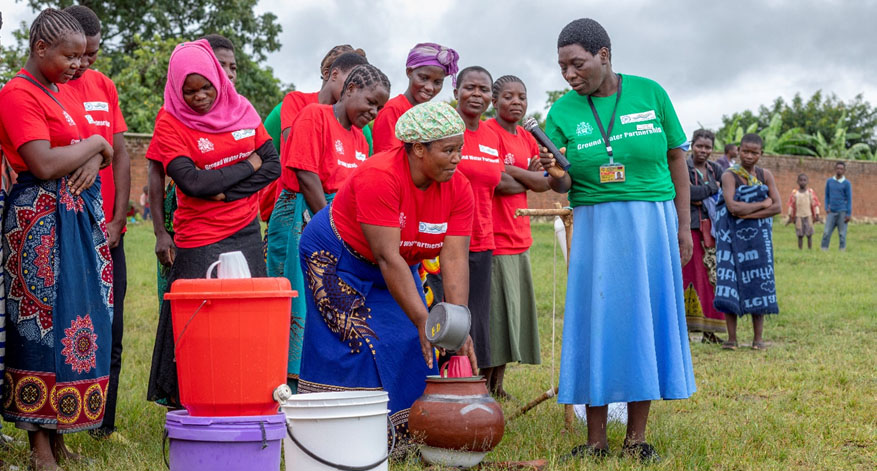 Women in Sub-Saharan Africa typically have primary responsibility for fetching water for their families and making decisions about their children's health, which involve access to water and sanitation. Women need to be involved in community decisions about water resources, and governments need to support women to enter the water management field. Click To Tweet But, of course, women face discrimination when it comes to access to education and jobs. With gender equality and social inclusion (GESI) as a core component of its work, CIWA developed a GESI framework last year and is incorporating a gender lens throughout its projects and support to countries.
No matter their gender, water managers throughout Africa need better information and access to remotely sensed (RS) data acquired from satellites. Last year, through its Water Data Revolution project, CIWA enhanced access to RS data and data platforms to address constraints to cooperative water management. Click To Tweet
Additionally, the CIWA communications team worked with its counterparts at African basin and other water-focused organizations to support their initiatives and enhance communication around the importance of cooperation over shared water resources.
The CIWA team is optimistic about prospects for continued progress over transboundary waters during the year ahead.