Green Homes for Sustainable Development: Creating Climate Change Resilience in Slum Communities of Kampala, Uganda
Posted in : Blog on 14 September 2022
In 2021, Nile Basin Discourse (NBD) with support from CIWA Program trained women and youth as Climate Change Resilience Champions; this training has created big impact. Asia Namusoke, one of the beneficiaries of the training shares her story; the training inspired her to diversify into small but smart innovations that are transforming households and specifically women and youth of her slum community in Kampala – Uganda.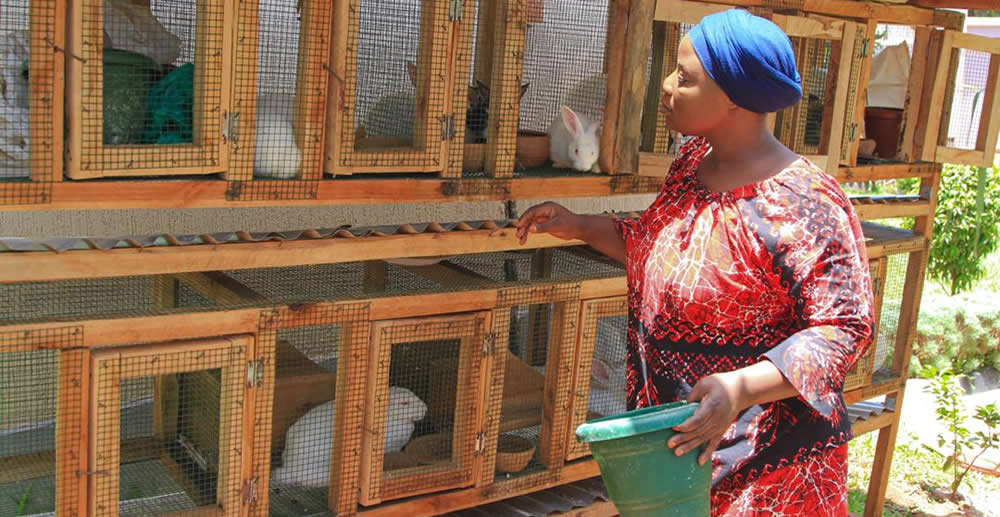 In September 2021, I was trained by the Nile Basin Discourse (NBD) as a Climate Change Resilience Champion and I am a proud advocate for Climate Change and Green Homes for Sustainable Development. The training inspired me to diversify into small but smart innovations that would transform households and specifically women and youth in my slum community of Ndejje Division in Kampala. Although I had convinced the trainers I would design a community program to support vulnerable youth and women living with HIV/AIDS in my community after the training, I didn't know how to do it. When I visited Kampala Capital Authority Kyanja Agriculture Centre as part of the training activities, I was motivated. Their experience in empowering communities through provision of hands-on skills in sustainable agriculture was very inspiring.
I was challenged to think of Green Homes for Sustainable Development; the concept is to use environmental protection as a business to create an environment for socio-economic empowerment to address hunger, poverty, and mental health problems among slum dwelling women and youth. To address the challenges, I set up a demonstration income generating and environment-friendly project comprising of urban vegetables/spices garden, rabbit rearing, bee keeping, a waste recycling centre, and Black Soldier Fly rearing for alternative animal protein and high value crop fertilizer. The mission for the urban demonstration farm is to improve lives of women and youth in the surrounding communities, whilst contributing to the achievement of several SDGs localization. We work under a principle that the 17 SDGs are integrated—they recognize that action in one area will affect outcomes in others, and that development must balance social, economic and environmental sustainability.
The innovation is designed to strike a balance between therapeutic and profitable goals, which are the two key pillars of our Income Generating Project. Community members are engaged as waste collectors, project staff, marketing and sales, and are assisted to start project-related businesses in their homes and communities. This allows them to occupy their time, earn a living, learn skills, and also help with climate and environmental protection efforts whilst accessing quality mental health-care at People In Need Agency – PINA Uganda the organization that I conceived several years ago. At PINA Uganda, we strongly believe that the poor play a key role in the improvement of their own living conditions and their participation is not only a right but also instrumental in achieving greater effectiveness of our projects. Within a period of 4 months, we have directly created impact to 6 families and indirectly reached over 30 families within the targeted community.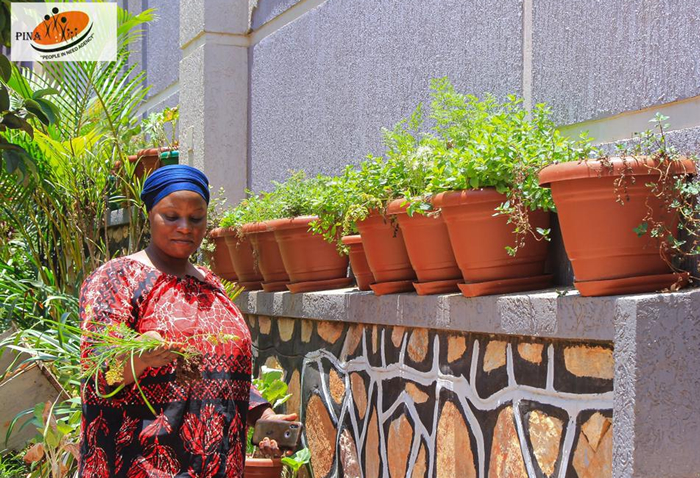 The innovation addresses the daily realities that predispose young people and women to developing mental illnesses. Poverty and hunger are key drivers especially in slum communities and we are addressing this through creation of income generating activities/green jobs to reduce vulnerability, hunger, environmental degradation, health calamities, and increase incomes and hope. The target population can have something to look out for. Community members also generate funds from the sale of their farm produce.
The following are some of the activities we engage in;
Vegetables/spices/flowers/fruits demonstration gardens
These demonstrate home garden technologies and offer hands on training to farmers in sustainable agriculture. The money generated from the sales of produce of the demonstration farm is used as capital to start other new businesses.
Training communities in Rabbit Rearing
Profits from rearing rabbits comes in many ways: We sell the urine because many farmers use it as an insecticide, their waste is used as manure for fertilizer, and we sell rabbit meat whose demand is growing – it is a delicacy is several hotels and restaurants. It takes 70 days to raise a rabbit to reach market weight of between 3 to 10 Kgs. Waste from rabbits is also used to produce maggots that generate black soldier flies. These flies are used as top protein ingredients to feed other animals within the ecosystem e.g., poultry.
Training communities in Bee Keeping
We keep bees that pollinate flowers, fruits and vegetables whilst increasing income from the sale of honey and wax. The extra income enables families to take care of their needs including healthcare.
Training communities on recycling and reuse of organic waste
This innovation seeks to improve solid waste management and establish income generating projects from solid waste which would have otherwise been thrown away. Specifically, we educate the community on sorting of solid waste at the source of generation, recycling and reuse of inorganic waste, and on resilience measures by establishing income generation projects which can put waste to use; for example vermin- culture.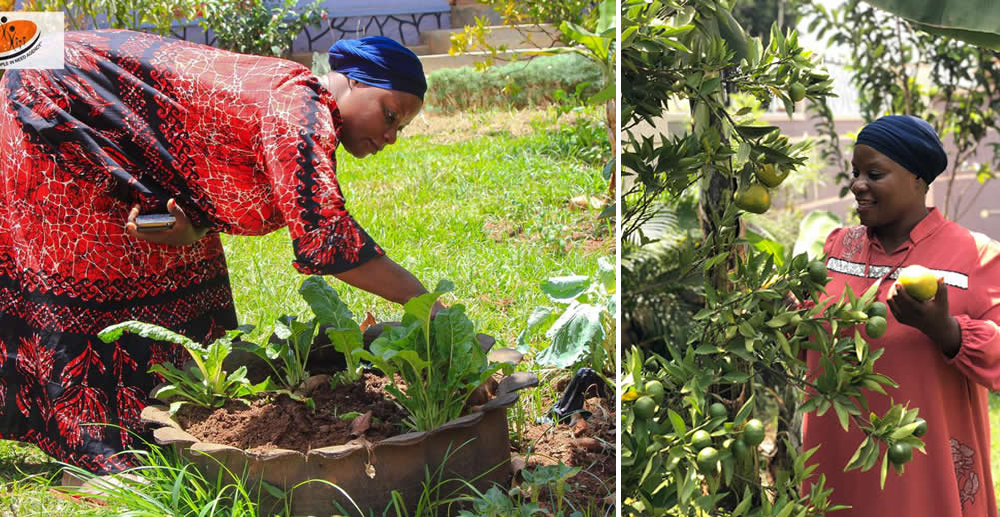 Key Recommendations and input into NBD/UNDF Programming as an Expansion Plan:
We are part of the Nile Basin Green Pilot Cities Project conceived as an outcome of the NBD/WB CIWA Project that trained us as Climate Change Resilience Champions across the country. We have started applying these proven best practices to engage women and youth groups in four cities of Uganda; Jinja, Fort portal, Gulu and Masaka. Our plan is to have demonstration and model villages in each of these cities under this Green Homes for Sustainable Development concept.

Our biggest gap is resources to expand but in order to get the resources, we are proud to participate in the profiling and documentation project under School of Public Health Makerere University for the right communication we need to reach our targeted partners.
PINA Uganda is a Not for Profit organization established in 2008, PINA works with vulnerable children such as victims of child sexual violence and children living with HIV/AIDS to elevate their standards of living; trains them to become social justice advocates and role models in their communities. PINA is a member of Nile Basin Discourse (NBD) directly subscribed to Uganda Nile Discourse Forum (UNDF).