CIWA Quarterly Bulletin

Welcome to CIWA's Quarterly Bulletin!
As we head into the last quarter of 2021, we continue to band together and support riparian countries in West, East, Central, and Southern Africa and their path towards a more sustainable, community-focused, and collaborative management of their transboundary waters.
We would like to take this moment to thank the many contributors who made this newsy edition possible.
And we're pleased to share that we now have an organizational Twitter handle: @CIWAProgram. Please take a moment to follow us!
Happy reading,
Erwin De Nys and Ai-Ju Huang
CIWA Program Manager and Deputy Program Manager
IN FOCUS: The Nile Cooperation for Climate Resilience Project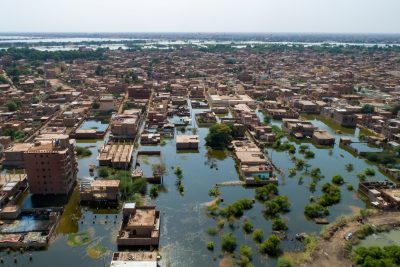 For the 11 countries that share the Nile river basin, an uptick in hotter temperatures and fluctuating rainfall are causing more floods and droughts. What will it take to reduce these flood and drought risks and build climate resilience?
What's making a splash
What's new in transboundary waters cooperation
SPOTLIGHT ON A NEW COMMUNITY OF PRACTICE
Communications-themed Community of Practice Formed and Launched
A growing number of professionals in various sectors continue to form and cultivate 'Communities of Practice' (CoPs) as a means of improving their performance and gaining insights from one another.
To create a CoP with like-minded communications professionals who focus on transboundary water cooperation, the Cooperation for International Waters in Africa (CIWA) initiated and formed the Water Information and Communications in Africa (WICA) CoP in July.
Lawrence Nzuve of the African Ministers' Council on Water (AMCOW) expressed his enthusiasm for the CoP and remarked,
Save the date for these upcoming events
CIWA's social media engagement
ABOUT CIWA
CIWA, a multi-donor trust fund, supports riparian countries in West, East, Central, and Southern Africa and their path towards a more sustainable, data-driven, community-focused, and collaborative development and management of transboundary water bodies. Learn more about our program activities on our English and French Websites.
To follow CIWA on Twitter, visit @CIWAProgram
Click here to access to the sign-up section of our CIWA Bulletin
To subscribe to the CIWA Podcast, copy and paste the URL from the address bar into the podcast app of your choice https://feeds.buzzsprout.com/1734582.rss
Photo Credits: Shutterstock, Flickr, Unsplash Images and the World Bank.